I wanted to jump on here quickly to say Happy Halloween to everyone and figured I should check my email and do a Halloween scream out over on Facebook first. To my ::: insert little girl giddy squeal ::: surprise I had a message from Jodi Cain of Tattered Rags. I have won her Halloween Doll Giveway!!!
Me!! I have won something! On Halloween even!!! The Halloween ghostly Gods are smiling on me this morning I tell ya.
So here are links to Jodi's creations, then I will show you the doll I have won.
Tattered Rags website
Tattered Rags Blog
Tattered Rags on Facebook
Tattered Rags on Etsy
And now… ::: trumpets ::: the new addition to my spooky little home: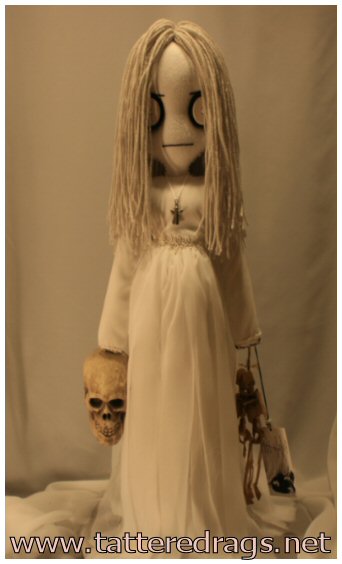 2 Responses to "Happy Halloween!!"